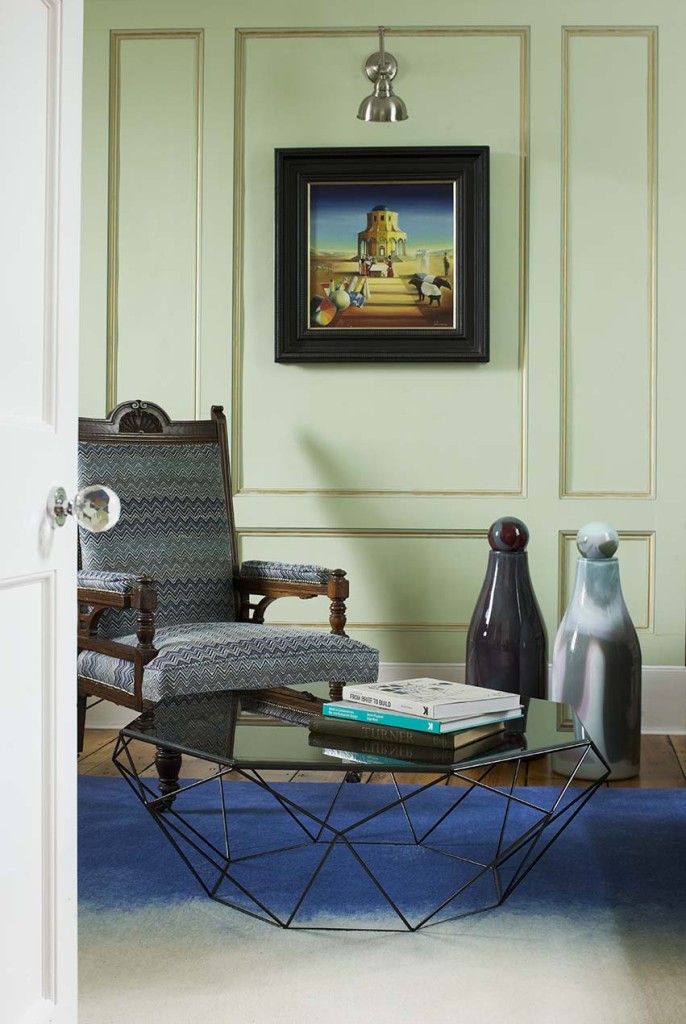 The owner of this refurbished period terraced house is an interior designer who managed this project to the last detail.
The living room and study, with attractive wooden flooring, are linked to the hallway, which opens up to an interestingly excavated back atrium.
The bedrooms with bathrooms ensuite upstairs are bright. A unique attraction is a walk-in closet.
The layered garden at the back is made of concrete and surrounded by plants, trees, a wall and coloured fencing. A unique attraction is the garden table made of a timber door, painted blue like most of the décor and standing on tiling.
3375.pdf for image previews of the house feature. Images moved to the archives.